06-12-2020
What is a Welding Blanket?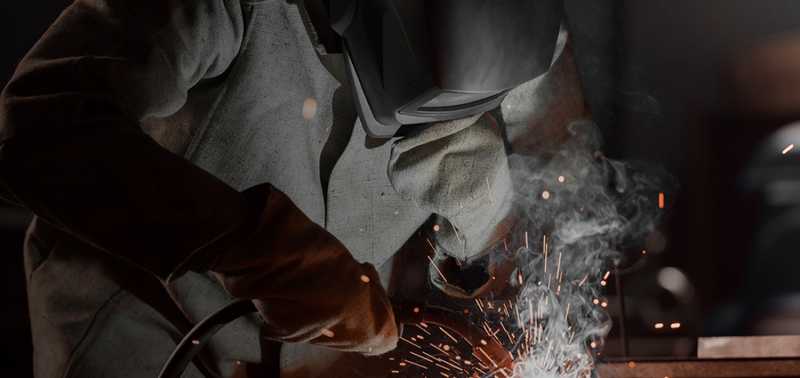 What is a Welding Blanket?
A welding blanket is a fire resistant blanket with specific tailoring for hot work projects. While emergency fire blankets are meant for quickly dealing with sudden, unexpected blazes, welding blankets are built to resist these conditions long-term. Typically, they have grommets to easily hang to create temporary walls.
There are a variety of welding blanket types on the market. Different jobs require different dimensions and weights, and choosing the right blanket(s) for your project can be a complicated decision. It's important to know what a fire blanket is made of and whether it's built to last in your line of work. 
Fiberglass Fire Blankets
The first synthetic welding blankets were made with asbestos. These have been banned and discontinued internationally due to safety concerns, calling for new innovations in fire protection technology.
Fiberglass welding blankets have become a popular choice in recent years, and for good reason. When combined with other flame-retardant components in a nonwoven fabric, fiberglass makes for an incredibly tough, reliable hot work product. Silicone coating helps fiberglass cloth last longer and shed less while remaining lightweight and easy to work with. Nexprotek's high-silica fiberglass and silicone blankets utilize this technology for long-lasting fire protection. These welding fire blankets can sustain heat on any surface for long-periods of time, are applicable to many different types of work, and don't need to be frequently replaced.
When shopping for a welding blanket, it's also important to keep size and finishing in mind. Always look for one with project-appropriate dimensions, and make sure it comes with grommets so you can hang your blanket vertically whenever necessary.
How are Welding Blankets Used? 
A good welding blanket is a truly all-purpose tool. While specifically designed to aid welders, it can be used in a myriad of ways, coming in handy during any activity that generates heat. Welding blankets can shield an object or an entire workshop from sparks created during hot work or mechanical repairs. Additionally, they offer protection from flying bits of glass or metal. They can even muffle loud noises from engines or appliances. At home, they effectively insulate grills, cars and outdoor machinery during cold months, and help indoor heat systems perform better. 
Industries that Use Welding Blankets
From auto repairs to home building, every manufacturing, construction, electrical, and machinery-based industry uses welding blankets for work safety. In remote locations such as farms and ranches, having heat resistant blankets on hand is especially crucial. Workers in settings like these may need welding blankets on hand for emergency response as well as hot work.  
Welding Blankets for Personal Protection
Out of all the possible applications for a welding blanket, its number one job is keeping people safe. This is why it's always important to choose one that does not contain any harmful chemicals. It's also vital to seek out trustworthy materials that are known to stand up to flames long-term without melting or releasing toxic waste gases. 
Welding blankets serve as Personal Protection Equipment (PPE) by creating a safe working environment and a shield between workers and whatever hot tools they happen to be dealing with. In an unexpected emergency, they also make excellent fire extinguisher blankets. They can cover and contain a small fire in the same way a fire blanket can, or be used as a shield as you escape an out-of-control blaze.
No matter the project, quality welding blankets ensure that operations are safe and efficient. Long-lasting and low-cost, they help isolate any workspace, protect workers and craftsmen, and keep everyday accidents from becoming disasters. 
Value
We guarantee outstanding products, competitive pricing, and 100% customer satisfaction.